National Junior Beta Club
The Newport Grammar School chapter of the National Junior Beta Club is a non-profit, leadership-service club for grades 7-8 whose purpose is to encourage effort, reward merit, and to promote those qualities of character that make for good citizenship.
2023-2024 Beta Club Officers:
Sophie Mathis: President
Zachary Williams: Vice President
Pailyn Lane: Secretary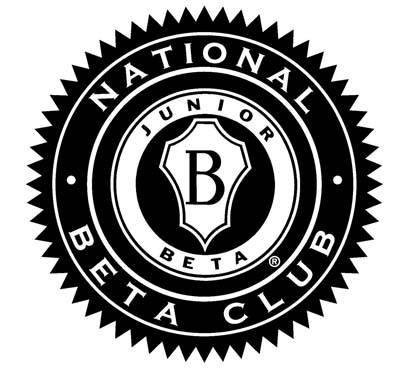 Amy Messer

Melanie Coffey
Joyce Garner
Phone: (423) 623-3811 x237


MEETING SCHEDULE:
August: Thursday, August 17, 2023
September: Thursday, September 14, 2023
October: Thursday, October 19, 2023
November: Thursday, November 16, 2023
December: Thursday, December 14, 2023
January: Thursday, January 18, 2023
February: Thursday, February 15, 2023
March: Thursday, March 21, 2023
April: Thursday, April 17, 2023
The Junior Beta Club Pledge

I hereby declare that I shall always strive:

to be honest and truthful at all times;

to maintain a creditable scholastic record;

to be of service to my teachers and fellow men;

to conduct myself in an ethical and moral manner;

to reflect credit upon my school and community.


We would like to give an extra special thank you to our sponsors who have helped make this year's Jr. Beta Club trip extra special!
PLATINUM SPONSORS:
Dr. Raj Harricharan
Dr. Catherine Spiker

Miranda Beckler
FNP-BC

Healthstar Newport Family Medicine

Phone: 423-532-8621

BREW
Construction & Renovation

2879 Antler way Newport, TN 37821

Phone: 423-248-3273
GOLD SPONSORS:
Smoky Mountain Health & Hospice, Inc.

PO Box 754
Newport, TN 37822

Phone: (423) 623-0233
Shirley & Burl Roberts

1729 TN Hwy. 73
Newport, Tennessee

Phone: 423-623-6174
SILVER SPONSORS:
James B. Dunn
District Attorney General

355 East Broadway
Newport, TN 37821

Phone: 423-623-1285