Courses Taught:
English Language Arts 8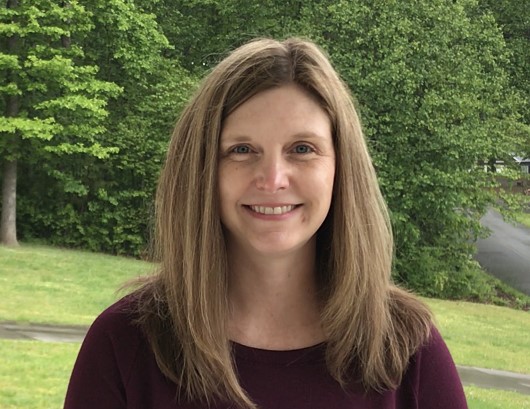 Education
Bachelor of Arts in Liberal Studies with K-8 Education - Carson Newman University - 2000
Master of Education in Curriculum & Instruction - Carson Newman University - 2002
Education Specialty in Administration & Supervision - Lincoln Memorial University - 2013
Experience
8th Grade ELA - White Pine School - 2000-2021
8th Grade ELA - Newport Grammar School - 2021-Present
About Mrs. Myers
I am so excited to join the NGS Family. I am married with two children and a dog. We enjoy spending time together going on picnics, watching movies, and going out for ice cream! I have been teaching 8th grade English Language Arts for many years. My philosophy in education is "Love kids... and Teach kids!" I want all students to work hard and prepare for lifelong learning. I strive to create an environment where all students can be successful.
Students & Parents should check Aspen weekly to see progress and assignments. Grades are updated daily!
Homework Hotline:
615-298-6636
Students have been encouraged to read/study for 20 minutes each night!
8th Grade Supply List
NGS will be purchasing supplies for students the 2021-2022 school year.
Students will be provided with the following:
Ticonderoga Pencils

Notebook Paper
Folders (Prongs/ Pockets)
Dry-Erase Markers
Zipper Pencil Pouch - 3 Ring
Highlighters
Colored Pencils
Mechanical Pencils

Red Ink Pen
Please attempt to purchase the following REQUESTED items for homeroom:
Clorox wipes
Kleenex
Classroom hand sanitizer
Can of Lysol or other disinfectant spray
Box of storage bags, such as Ziploc: Girls-quart size; Boys-gallon size
A personal-sized hand sanitizer to keep in locker

Inexpensive earbuds or headphones compatible with Chromebooks
October 18 - The Outsiders Chapter 5
October 19 - The Outsiders Chapter 6
October 20 - Field Trip
October 21 - The Outsiders Chapters 4-6 Vocabulary and Questions Due, Theme Tracker
October 22 - No School