WSCC Summer Offerings in Newport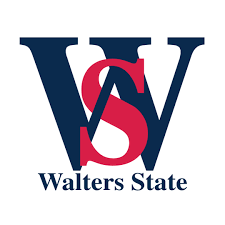 ---
Kids College – Newport Center
Dates July 19 – 21
Time 9:00a – 1:00p
Grades 5th – 8th
Cost $90.00 for all 3 classes
Max 30 students/class
Classes Offered:
3-D, Nature, Cartoon and Animation Drawing
This course will be chock-full of fun. Students will have the opportunity to express themselves through 3-D drawing using one-and two-dimensional techniques while incorporating shading and shadows and the breakdown the face. The fun doesn't stop there how about some cartoon and animation drawing like the animators of Disney. Students will study the art of stop animation, animal images and fantasy drawing. And last but not least, students will also try their drawing hands at plants, people and animals.
Spy Kids
Students will study and practice some of the basic skills and fundamentals in collecting evidence, as it would relate to a crime scene in the role of detective, forensic scientist and lawyer. Excitement builds as students examine clues, make a case and bring it to trial. This is an excellent course to relate how essential science and math are to the study of forensic science.
Web Design/Google Apps
In this class we will teach you how to make your very own web page to share your creations with your friends and the world! Students will learn the basic web design techniques and language such as HTML and the use of CSS. In addition, students will plunge into the world of Apps by using blocks-based coding programs. Participants will cover; what should and should not be shared, copyright rules and regulations, and overall web safety.
National Safety Council – Alive at 25 Driver Safety Training – Newport Center
Alive at 25 is a 4-hour highly-interactive course that teaches drivers under 25 the attitudes of personal responsibility and respectful decision making to ensure they are capable of making safe and legal decisions. Drivers between the ages of 15-24 are more likely than anyone else to be killed in a motor vehicle collision. Alive at 25 focuses on behavior, judgement, decision making and consequences, and provides tools for making positive choices.
Date July 22nd
Time 9:00a – 1p
Ages 15 – 25
Max 25 students
Cost $0.00
LINK FOR REGISTRATION: https://www.campusce.net/walters/course/course.aspx?catId=11