UPDATED FOOD SERVICE PROCEDURE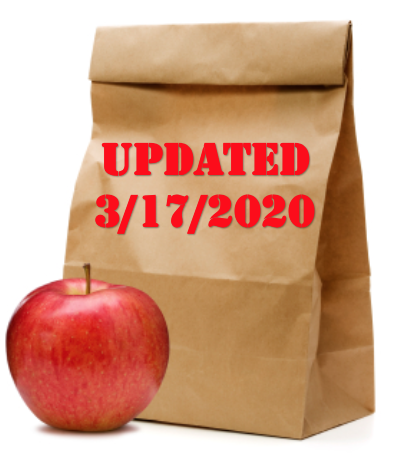 ---
We are happy to announce that we will now be able to offer BOTH a breakfast AND a lunch to each eligible child (ages 2 – 18) in a vehicle during meal pick-up times.
The time to pick-up a Grab-n-Go breakfast AND lunch from the gym entrance will be from 7:30 AM – 12:00 PM beginning Wednesday.
Vehicles should pull into the gym parking lot and a staff member will count the number of children between the ages of 2 and 18 in the vehicle. That number of breakfast and lunch Grab-n-Go Meals will then be hand delivered to the vehicle.
No one is to enter the building or exit their vehicles.
We will also have staff located adjacent to packet distribution points on Wednesday for convenient pick-up of meals during the 9 AM – 11 AM window.
*As with all decisions pertaining to the COVID-19 outbreak, adjustments will be made as new information becomes available. Please stay tuned to local media outlets as well as the school website, Dojo, and Facebook pages for updates.