Mission Statment:
The Newport Grammar School yearbook staff takes great pride in developing and delivering a yearbook that truly contains the best memories of the school year in a polished and carefully crafted package.
---
2015/2016 Yearbook Staff
Heavan Baxter
Caroline Brawley
Kaylan Cole
Lilly Dawson
Kylie Devotie
Hannah Mullen
Lexi Rea
Tyler Venerable
Bella Woods
Mr. Justin Norton, Advisor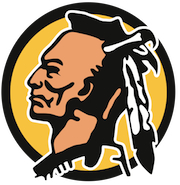 ANNOUCEMENTS

Tuesday, November 10, 2015:
Yearbook order forms will be sent home with students.
Wednesday, December 2, 2015:
The last day to pre-order a yearbook.